Collection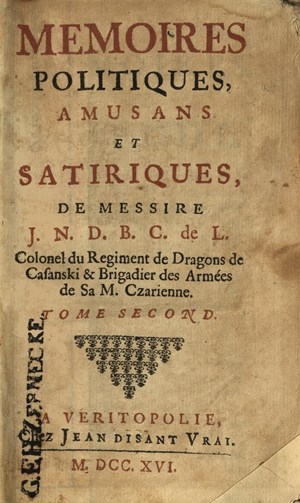 [Jean Marie Moreau de Brasey]. Mémoires politiques, amusans et satiriques de Messire J.N.D.B.C. de L..., vol. Β´, Α Veritopolie, Jean Disant Vrai, 1716.
First edition, wherein are recorded the political situations between Russia and the Ottomans, life at the courts of Dresden and Austria and more.
Page description:
pp. [2]+407+1 blank and 5 full page engravings with subjects from the content.
References:
Barbier III, 233
Entity:
Renaissance – Humanism